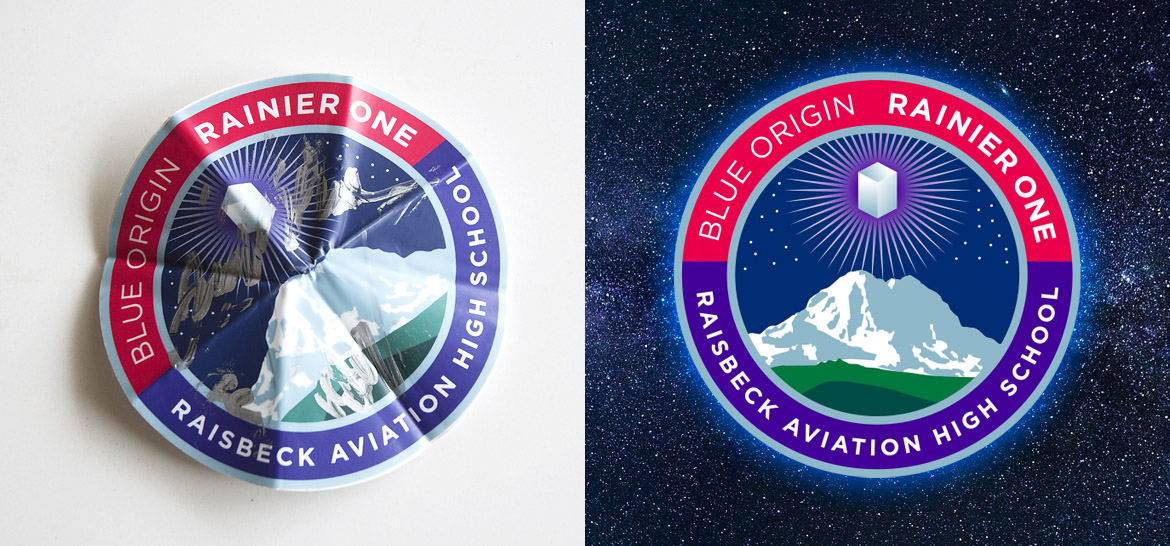 Ross Hogin Design in space!
I recently received the following letter (and the creased sticker shown above):
Hey Ross,
Thank you so much for designing an awesome mission patch for our payload! The included sticker flew with our payload into space on December 12th, 2017. It reached a maximum altitude of 326,000 feet, and 3.5 times the speed of sound on descent. It is signed by the project team members.
Thanks again!
– Cole
Cole Evans is a young genius and a graduate of Raisbeck Aviation High School in Seattle. As part of an assignment he and his team of classmates designed and built a test platform, part of an education payload on the Blue Origin New Shephard Mission 7 test flight. The platform — whose mission is of a classified nature (I could tell you but Cole would have to kill you) — "gathered important data on the suborbital environment."
New Shephard photo credit: Blue Origin
SaveSave
SaveSave
SaveSave
SaveSave