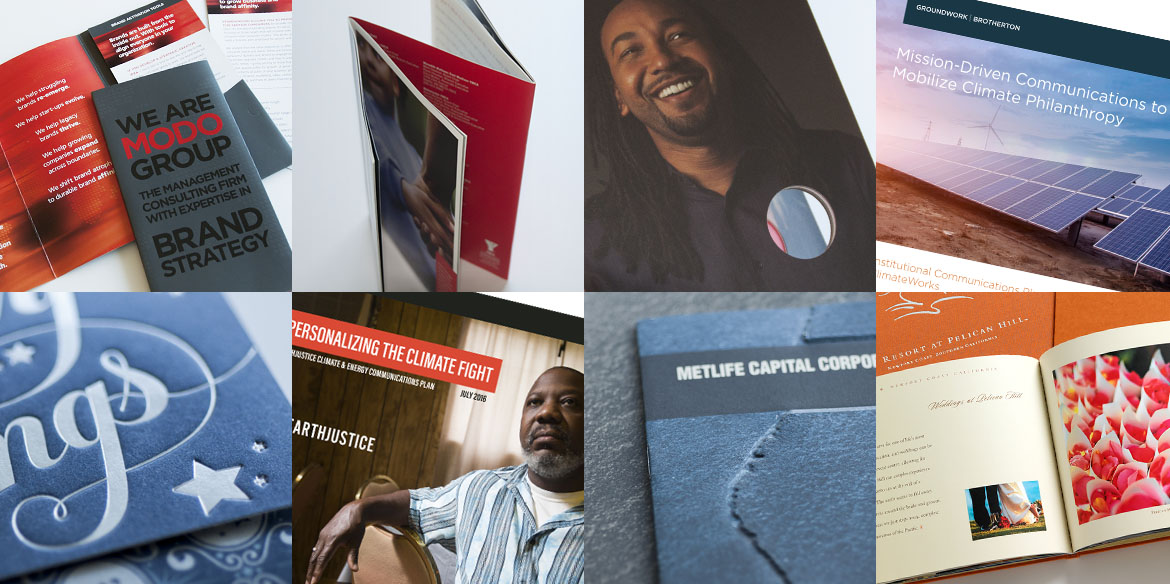 SaveSave
SaveSave
SaveSave
SaveSave
SaveSave
SaveSave
SaveSave
SaveSave
SaveSave
SaveSave
SaveSave
SaveSave
SaveSave
SaveSave
SaveSave
SaveSave
SaveSave
Documents and I go way back. I began my career working as a print designer, and have spent many years learning how to make magic happen with ink and water, metal, pressure, paper and glue. There's nothing quite like holding a newly finished brochure in your hands, running your fingers across letterpress text, or the smell of ink as you walk into a press room for a zero-dark-thirty press check.
Today, PDF documents provide new and exciting ways to communicate with magic, thanks to digital publishing. With no page count limit and interactivity as a way to add information layering and richness to a narrative, digital brochures are a way to provide useful information as well as a great user experience that helps build brand.
Ross Hogin Design document design services include:
Print-based brochure, annual report, book, and magazine design
Newsletters, invitations, and event support collateral
Expert print production management and document engineering
Digital documents, reports, fact sheets, and white papers
For more information or a project estimate, please make contact.