HEALTHY LIVING
At the Y, we believe that being healthy means more than simply being physically active. It's about maintaining a balanced spirit, mind and body. The Y is a leading voice on health and well-being issues — and a leader in fighting chronic disease — and is committed to empowering people to lead fuller lives. We bring families closer together, promote healthy living and foster connections through fitness, sports, fun and shared interests. As a result, youth, adults and families receive the support, guidance and resources they need to become and stay healthy.
"ACT! engages the whole family in fun ways. It's made a lasting difference in our well-being."
Tristen, age 10, had always been in good health. His parents noticed, however, that his weight was in the upper percentile for his age and decided to be proactive about improving his well-being through diet and exercise. They learned about the Y's Actively Changing Together (ACT!) program, designed to help families build healthy habits together. Tristen and his father, AJ, enjoyed participating alongside other families; they learned to make small but important adjustments in nutrition and activity through the 12-week program.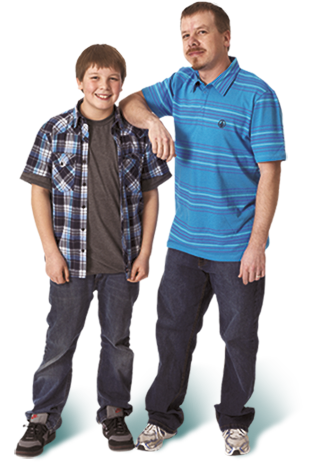 Watch the video to learn
more about AJ and Tristen's story